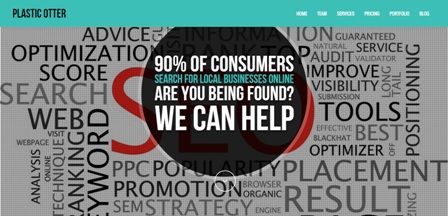 Plastic Otter

Address: 425 2nd St, Ste 100, San Francisco, CA 94107 United States
Phone: (415) 766-0307
Website: http://www.plasticotter.com
Email: info@plasticotter.com

PLASTIC OTTER is a full-service Digital Marketing agency. We help small to medium businesses grow by increasing their online visibility and performance. We specialize in Local SEO and offer a variety of SEO packages for your business.
Comments
Add Comment
Please login to add comments!